Challenges facing SMEs in 2022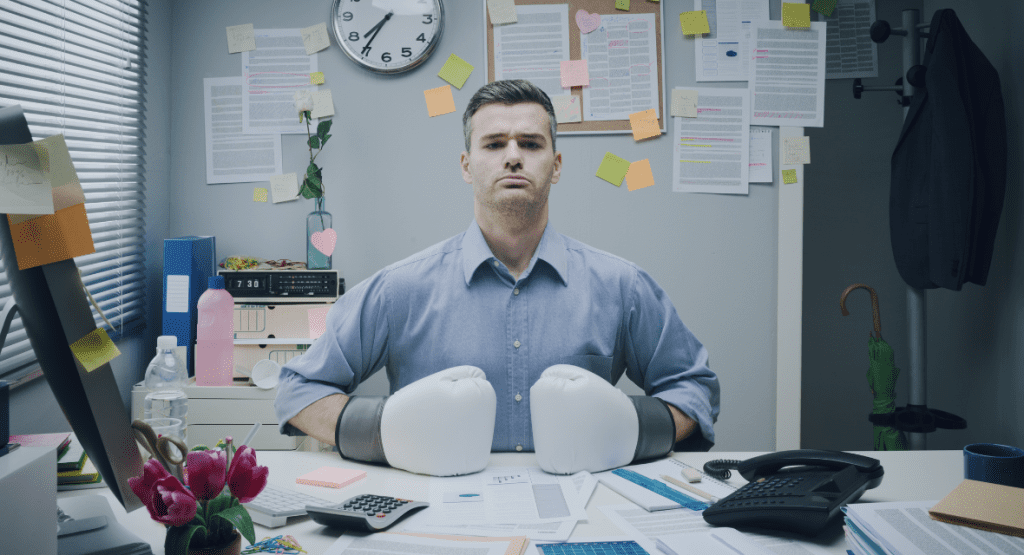 The SME market is incredibly vast so far in 2022, with a variety of small business trends and challenges on the rise.
According to Exploding Topics, the top 9 business trends in 2022 includes entrepreneurs being on the increase. This is encouraging news for the SME landscape, as people aren't letting the turbulent last few years deter them from starting up.
There are 1,843 companies founded every day in the UK – Fundsquire
Hats off to those businesses – resilience should be celebrated and admired. Confidence in a business venture is very important when it comes to surviving and thriving during a challenging financial climate.
Established businesses have emerged from the last two years as resilient as ever, with many looking to develop their business strategy and grow their business. A perfect example of this would be Business Doctors client AQCT – who are now prospering after a difficult time during COVID.
However, due to events outside of the control of SMEs, there are a significant number of business challenges in 2022 that companies are facing.
The business climate in 2022
Small businesses have had no other option than to resiliently battle their way through a turbulent business landscape in 2022. The current financial situation the UK finds itself in has disrupted many lives and has posed a real problem to SMEs. So, why is this?
The top five challenges facing UK businesses in 2022:
Hybrid working post-Covid
Brexit
Supply and logistics
Attracting and retaining talent
Financial challenges
1) Hybrid working post-Covid
As you are likely familiar with, the requirements outlined during COVID meant that businesses were forced to adopt the "new way of working" – remote and hybrid working.
Owners had and continue to place a lot of trust in their employee's integrity when it comes to positive COVID test results. While most employees are trustworthy, there's always a handful of chancers looking to take advantage. Without a well-managed, motivated, and engaged workforce, how will you be able to get on track and get your business firing on all cylinders again?
In our motivating your remote workforce article, we outlined Your Motivation Plan of Action, to help get your business and its people firing on all cylinders again.
2) What Brexit means for the SME
Leaving the European Union has caused a hurdle for a vast number of SMEs. Whilst the figures and statistics relating to post-Brexit trading a muddled due to other impacting factors, such as COVID, it is still clear that Britain's departure from the EU has made it difficult for businesses to operate as they did before.
However, in our Post Brexit reality for SMEs blog, we explored the many ways that SMEs can stay resilient and seek out the huge business potential that 2022 has to offer.
For example, If you haven't done it already, familiarising yourself and your business with the latest UK-EU trading protocols and regulations is the first step before you can grasp the opportunities available to you – take a look at the Gov.UK website for guidance.
We also found that homegrown British suppliers have the perfect opportunity to bloom after the restrictions and charges placed on imports. Additionally, the Institute of Export has reported that the Department for International Trade has said it expects 2022 to be a five-star year for the UK's trade push – due to ongoing negotiations with India, Mexico, and Canada.
To read the full article, and explore how you can plan for growth post-Brexit, click here
3) Supply and Logistics
Growing your business efficiently and economically all comes down to your supply chain. Are you getting the best deal? Are your suppliers dependable? The third part of our series looked at the factors affecting supply and logistics in the UK and how to make sure you get the best deal for your business.
Our blog post Issues affecting Supply and Logistics in 2022  takes a look at three key issues:
The war in Ukraine – oil prices have risen 'above $105 a barrel for the first time since 2014' according to Forbes, resulting in higher transportation costs for business logistics.
The environmental impact – recent government pledges at Glasgow's COP26 have led to pressure within the transportation sector to use sustainable energy supply. This is creating significant logistical challenges for businesses.
Business is becoming increasingly international – this ultimately means higher shipping costs for businesses needing to reach customers outside of the UK
4) Attracting and retaining talent
Part four of our series focused on the talent within your business, how your business can attract and retain the best talent and improve existing relationships with your people.
Why is talent important in business?
Talented individuals better the operations and management of businesses. They achieve this by surpassing the standards of their role in a way that is highly beneficial to your business. For example, talented sales employees will set themselves a strict target quota for the month, ensuring that they push themselves and their team to reach these goals.
These driven individuals contribute to profitability, sales increases, retention of customers, and ultimately, the success of your company.
Remote working – is the talent in your business adaptable?
The demand for hybrid working has meant that talent has had to accommodate the new way of working.
Important points to consider:
Are the highly skilled managers of pre-covid just as motivational and efficient in their remote office?
Are your high-flying salespeople able to reach the figures they did before over Zoom meetings?
The Business Doctors' top 5 talent tips 
Tip 1: Achieve a good balance between the needs of the company and your employees

New management trends in 2022 show us that the needs of employees are vital when retaining talent. It is important to recognise that personal goals, a healthy work-life balance, and competitive wages are factors that top-end employees now seek.

Tip 2: Prioritise your employee mental health

Issues that impact your people that stem from outside the workplace isn't your responsibility to address –  however, the strains that work may be having on someone's mental health can be eased by you as an owner.

Tip 3: Gain a full understanding of how your people are feeling

Assess how your team are feeling with our Feel Good Factor survey – after finishing, you'll receive a free personalised feel-good score and analysis. This will explore how you and your staff are feeling. You'll also get a variety of FREE complimentary resources to help you move forward towards a happier, feel-good future.

Ti p 4: Build strong relationships through trust and visibility

Building strong relationships between a manager and their team is essential when building trust in your company. If you are the sole management for your business, can you confidently say that you are a trustworthy leader?

Tip 5: Make sure you win the talent war

There is a global talent shortage which is creating a war between companies wishing to employ and retain talented individuals. Most businesses in 2022 are searching for individuals with the most sort-after traits when onboarding and retaining their workforce. This is down to the evolving nature of the business-customer relationship, new technology, and the demand for growth within businesses.
For a further delve into how you can win the talent war and the rest of the business challenges facing SMEs in 2022, click here
5) Top 4 financial challenges facing SMEs
The final part of our series focused on the challenges businesses are facing in 2022 centred around financial hindrances.
The energy crisis, inflationary pressures, rising interest rates, and rising fuel costs have become stumbling blocks for many small businesses.
Challenge 1: The energy crisis

Energy prices have skyrocketed to an all-time high, with figures reaching as much as £3,600 per year. There's high demand for energy and fuel in 2022, and when there's high demand, there are high prices.

So, what has caused this sharp demand?

Due to the government's decision during lockdown to not store energy/gas, suppliers are failing to meet this year's high demand.

Challenge 2:  Ukraine-Russia conflict

The conflict in Eastern Europe has had a huge knock-on effect on the costs of energy. The Russian gas supplier Gazprom is no longer trading with allies of Ukraine. Whilst Gazprom wasn't a huge supplier to Britain, other countries across the continent have had to find new energy suppliers. Hence, increasing prices for small businesses in the UK.

Challenge 3: Inflationary pressures

Rising inflation has posed one of the biggest business challenges in 2022. It has led to problems such as:

Forced reduction in staffing levels
Pay pressures
Supply chain availability affordability, and quality
Higher logistics costs (transport)
Reduced profits and cashflow
Mental strain

Challenge 4: Rising interest rates

The Bank of England announced in June that the interest rate would be raised from 1% to 1.25%. So, how will small businesses be affected?

Loans – higher interest rates mean that small businesses could struggle to take out loans, in turn stunting their business growth.
Reduced consumer spending – The average person's disposable income has decreased due to rising interest rates, meaning they have less to spend at small businesses.
Lower cash flow – Another impact of lower disposable income means that a business's cash flow is reduced. Higher rates on loan repayments also mean less profit for businesses.
To read the full article on financial challenges, that provides multiple ways that you can manage your finances, click here
Keeping your business resilient
We believe that a problem shared is a problem halved – you and your venture do not have to face the business challenges of 2022 alone. Having a business advisor will help you to find solutions and seize new opportunities in the current climate. Getting holistic business support from seasoned professionals can also help to give you peace of mind when it comes to the next steps for your business.
These experts can help by:
Helping you to review your market and identify additional opportunities
Support you in raising the necessary funds to make your business goals a reality
Help you with your business's procurement and other supply chain issues you may be struggling with
Assist in implementing a brand-new business strategy or improving your current model.
So, why not take advantage of our Free Business Health Check? Receive a free, no strings attached in-depth insight into your business, from the perspective of a highly experienced professional that can help you to support your business.

Our health check is ideal if you're:
A successful entrepreneur business owner
Striving to achieve next-level growth in turnover and productivity
Struggling with the latest business challenges
Frustrated by your lack of progress and poor performance of staff
Finding that your business is running you
Spending all your time working in your business and not on your business
Wanting to step back from or exit your business
Looking to secure finance to support the next phase of growth for your business

Click here to download your FREE copy of our Strategic workbook, to see where your business is heading.
If you would like more information, talk to us, we have a team of experts on hand ready to listen and offer advice.