Issues affecting businesses part-three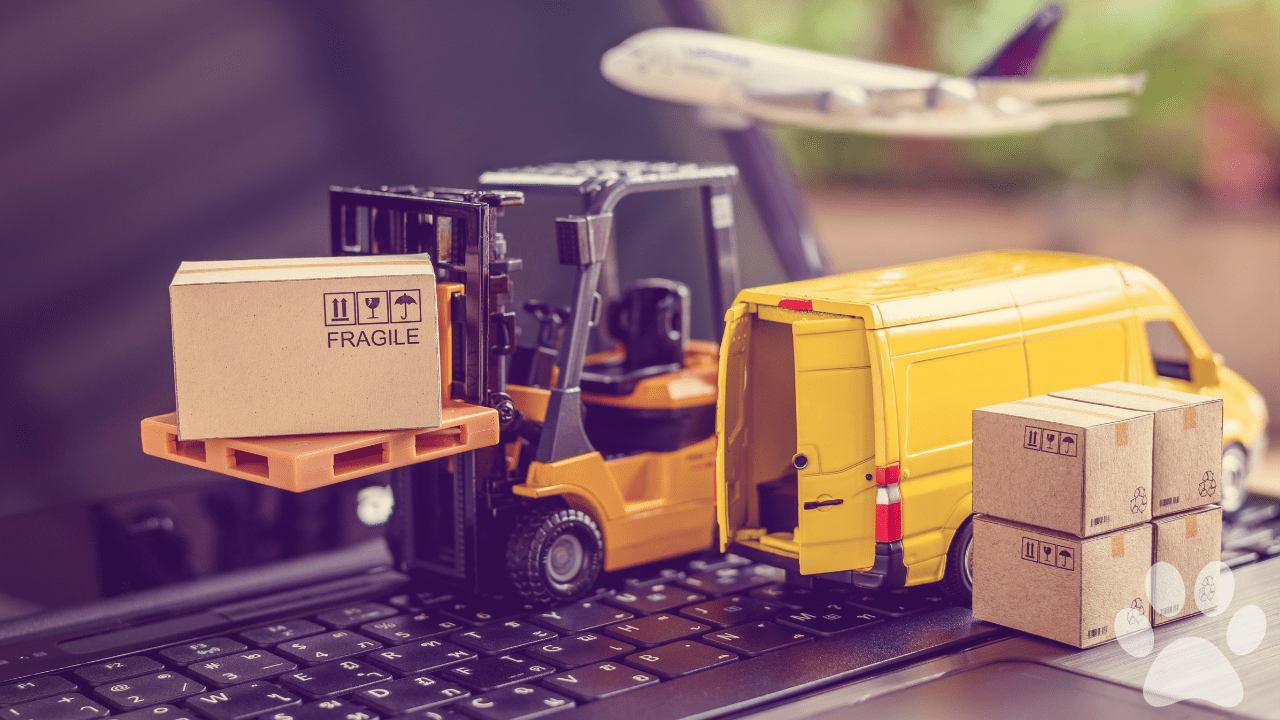 Supply and Logistics
Over the next few months, Business Doctors will be exploring the key challenges small businesses across the UK are facing as we progress into 2022. Some of these include:
• People
• New Brexit Regulations
• Supply and Logistics
• Talent and People
• Financial challenges
Part three of our series will focus on supply and logistics within your business. We will be focusing on how your business can find the most efficient and affordable suppliers that will further the growth of your venture.
The ins and outs of a Supply Chain
Your supply chain is the process within your business that starts with your suppliers and/or manufacturers, that ultimately ends when your consumers receive your product. Transportation and storage sit in the middle of your supply operations. This is the logistics element of the process.
A supply chain in its basic form; Supplier – Logistics – Customer
Whether you are a start-up or an established business, your supply chain makes or breaks your profitability. So, when issues arise concerning supply and logistics, you must know where you stand with your suppliers.
Issues affecting Supply and Logistics in 2022
The war in Ukraine – oil prices have risen 'above $105 a barrel for the first time since 2014' according to Forbes, resulting in higher transportation costs for business logistics.
The environmental impact – recent government pledges at Glasgow's COP26 have led to pressure within the transportation sector to use sustainable energy supply. This is creating significant logistical challenges for businesses.
Business is becoming increasingly international – this ultimately means higher shipping costs for businesses needing to reach customers outside of the UK
A Deeper Look…
Brexit
It's hardly a surprise amongst most UK businesses that Brexit has caused significant supply chain disruptions. According to the Office for National Statistics ", 66% of exporters and 79% of importers faced challenges from late December 2021 to early January 2022, with additional paperwork, changes in transportation costs, and customs duties or levels being the top challenges for traders."
However, Brexit has led to new opportunities for homegrown UK suppliers and a wider plan for growth for small businesses outside of the EU.
For a more in-depth look into your supply chains post-Brexit, have a look at our previous blog: The post-Brexit reality for SMEs
The Pandemic
Supply chain disruption was an instant effect of COVID. The pandemic has created an air of unpredictability for those who run their own company.
But, with unpredictability comes resilience. If there's one thing for sure, it's that the small businesses of the UK have adapted to overcome the struggles that the last few years have thrown at them. Brexit has been underway for over two years, COVID restrictions on trade were imposed and are now relaxed, and guess what? Small businesses are still blossoming and operating successfully. Apart from sheer determination, the reason for their survival and return to prosperity comes down to a healthy supply chain. So, what exactly does that mean?
What Does a Healthy Supply Chain look like?
A healthy supply chain is efficient, adaptable, and future proofs your business for the foreseeable future.
First, ask yourself, are your current suppliers a good fit for your business? CIPs highlight that "supplier relationships should be fostered to achieve a real partnership." This approach brings a wealth of benefits to small businesses, including "the security of supply in times of market instability, performance improvement and innovation."
Secondly, are your suppliers the most cost-effective out there? Or are there more financially beneficial chains on the market? Be sure to look around for the best deal for your business! Your current suppliers may even give you a better offer in response to you enquiring about other options. Remember, the most cost-effective suppliers don't necessarily mean the cheapest available. They should still be able to respond to unexpected changes in demand or supply but still provide you with better costs than others who offer the same service.
Other factors to consider;
Are your suppliers working towards achieving business vision and values?
Are they dependable?
Are they environmentally responsible and committed to reaching sustainability?
Will you be able to reach an international market if necessary?
Can your suppliers help you operate as an e-commerce business if needed?
Finally, consider where you intend/currently to house your stock. You must decide whether you will do this in-house or through an external company.
You may wish to read "6 Points to Consider When Managing Stock" for further information on stock management.
How We Can Help
Developing and managing supply chains can be tricky, especially if you're a new or expanding business. Having a business advisor will help you find solutions and seize new supplier opportunities.
Getting tailored support from seasoned professionals who have been there themselves can also help to give you peace of mind when it comes to the next steps for your business.
These experts can help by:
Helping you to review your market and identify additional opportunities
Support you in raising the necessary funds to make your business goals a reality
Help you with your business's procurement and other supply chain issues you may be struggling with
Assist in implementing a brand-new business strategy or improving your current model.
So, why not take advantage of a Free Business Health Check? Receive a free, no strings attached in-depth insight into your business, from the perspective of a highly experienced professional that can help you to support your business.