Issues affecting businesses in 2022 – Part two
The post-Brexit reality for SMEs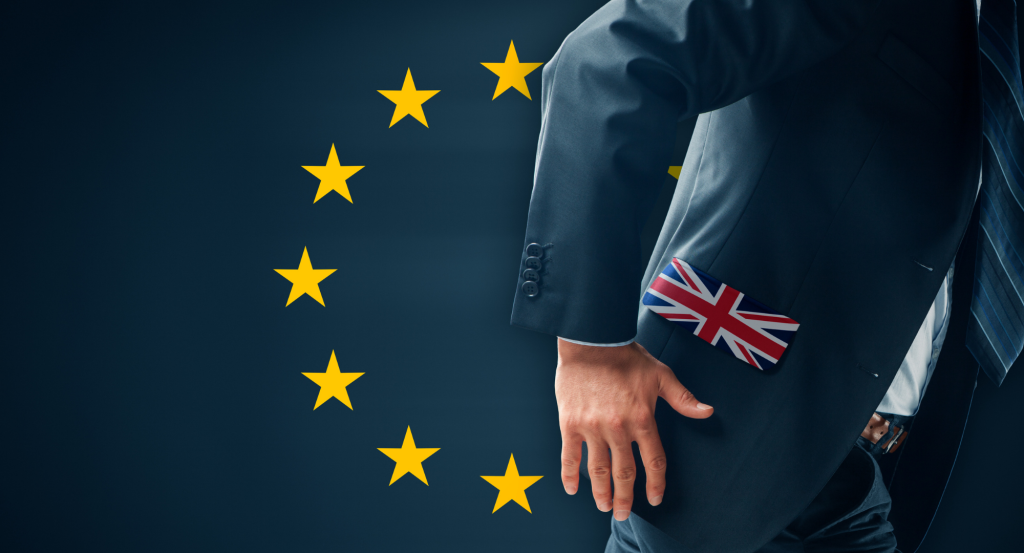 Over the next few months, Business Doctors will be exploring the key challenges small businesses across the UK are facing as we progress into 2022. Some of these include:
People
New Brexit Regulations
Supply and Logistics
Talent and People
Financial challenges
Part two of our series will focus on the new Brexit regulations and how your business can adapt and ultimately blossom post-Brexit.
The post-Brexit reality
Many findings have found it difficult to identify how much Brexit alone is solely impacting small businesses in 2022. This is due to a variety of other significant factors disrupting business. COVID-19 and its subsequent effects on SMEs are also determining the figures surrounding the post-Brexit trade. A knock-on effect of covid related illness is wavering staff levels in production factories, ports, and the goods transportation sector. This has evidentially led to hindered imports and exports between the UK and Non-UK businesses. However, it is still clear that Britain's departure from the EU has made it difficult for businesses to operate as they did pre-Brexit.
According to the Office for National Statistics 66% of exporters and 79% of importers faced challenges in late December 2021 to early January 2022 with additional paperwork, change in transportation costs, and customs duties or levels being the top challenges for traders.
This may seem overwhelming, however, professionals involved in businesses are confident that post-Brexit conditions will be better. PWE cite the 2022 Make UK/PwC Senior Executive survey, stating that almost three-quarters of companies (73%) now believing conditions for the sector [manufacturing] will improve in 2022, with a similar number (73%) believing the opportunities for their business outweigh the risks.
Industries impacted the most by Brexit in 2022:
Manufacturing Sector
Transportation & Storage industry
Hospitality and catering
Farming Industry
Healthcare
Construction
SME Resilience
Believe it or not, there is a healthy source of business potential waiting for SMEs in 2022. If you haven't done it already, you must familiarise yourself and your business with the latest UK-EU trading protocols and regulations before you can grasp the opportunities available to you – take a look at the Gov.UK website for guidance.
From one SME to another – new opportunities for UK suppliers
Increased regulations on EU trade have paved the way for British manufacturers and suppliers to take a larger share of the market. By opting to work with homegrown supply chains, not only will you be operating under simpler UK trade regulations, but your business will be actively helping another SME to blossom after Brexit!
The Plan for Growth

Since January 2020, the sea may have felt rough whilst you were navigating your business through post-Brexit Britain. With all the new regulations and restrictions, documents, and extra charges, who can blame SMEs for feeling frustrated and demoralised? For this very reason, pessimism is a common outlook on business in 2022. On the other hand, for those SMEs determined to grow post-Brexit, there is huge potential for business success on the horizon.
The Institute of Export reports that the Department for International Trade has said it expects 2022 to be a five-star year for the UK's trade push – due to ongoing negotiations with India, Mexico, and Canada.
Furthermore, the government has outlined its plan for growth within its recent publication, Benefits of Brexit. This latest issuance outlines the intent to prioritise and accelerate reform for economic gain, ultimately taking advantage of what Brexit has to offer.
Even though this release only outlines a strategy currently, it does state that the government is focused on the many future opportunities for businesses in post-Brexit Britain. For example, moving away from restricted EU regulations will offer more flexibility in the science and technology sector, reaching larger global markets.
Across all sectors, the government has also pledged to continue supporting SMEs to achieve their potential through less burdensome regulation, improving access to finance, and support for exporters. Download the full report here!
Do you have a post-Brexit strategy in place?
Interestingly, a post-referendum survey of SMEs, conducted by PwC found that only 38% of companies have a clear plan to drive their growth in the aftermath of the referendum. To ensure that your venture is as profitable as it should be, a post-Brexit EU strategy must be implemented to ensure that you and your people are working in the right direction.
With this in mind, we believe that a problem shared is a problem halved – you and your venture do not have to face the challenges of Brexit alone. Having a business advisor will help you to find solutions and seize new opportunities in the current climate. Getting business support from seasoned professionals can also help to give you peace of mind when it comes to the next steps for your business.
These experts can help by:
Helping you to review your market and identify additional opportunities
Support you in raising the necessary funds to make your business goals a reality
Help you with your business's procurement and other supply chain issues you may be struggling with
Assist in implementing a brand-new business strategy or improving your current model.
So, why not take advantage of our Free Business Health Check? Receive a free, no strings attached in-depth insight into your business, from the perspective of a highly experienced professional that can help you to support your business.

If you would like any further information on how you can support your business moving forwards in 2022, please don't hesitate to contact us.