Financial challenges facing business owners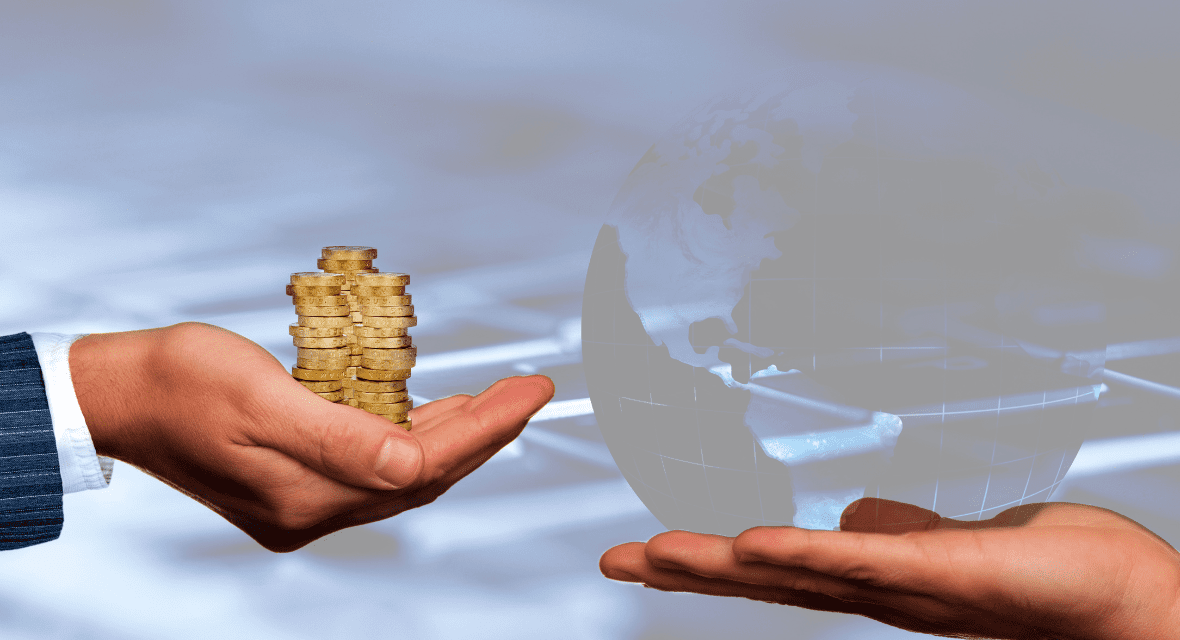 Over the last few months we have been exploring some key challenges facing business owners in 2022.
We've already covered motivation, the new Brexit regulations, challenges with supply and logistics, and the war against talent.
Part five of our series will focus on the financial challenges you and your business may face. We will be focusing on the effects of the energy crisis, inflationary pressures, rising interest rates and rising fuel costs. Let's take a look.
The energy crisis
Energy prices have skyrocketed to an all-time high this year, with figures reaching as much as £3,600 per year. Energy and fuel are in high demand in 2022, and when there's high demand, there are high prices;
Economics 101 – Demand Increase: price increase
So, what exactly is creating the sharp energy demand, and what is hindering the supply?
The post-lockdown "scramble"
During the height of the Covid-19 pandemic, demand for fuel and energy was incredibly low, since business was halted, and people were confined to the home.
Fast forward to 2022, business and everyday life has thankfully resumed.
However, the government's decisions during lockdown to not store energy/gas now mean that suppliers are failing to meet this year's high demand.
Ukraine-Russia conflict
Firstly, one of the biggest suppliers of gas to businesses in Europe was the Russian company Gazprom, which, for obvious reasons, is no longer trading with allies of Ukraine. Whilst Gazprom wasn't a significant supplier to the UK, other businesses across the continent have had to find new energy suppliers. Therefore, a higher energy demand has been created, increasing costs for UK businesses.
How can you ease the burden of the energy crisis?
SJP report that on average, small business electricity prices/rates sit at £3,000+ per year. That's one hefty bill!
If your business is currently struggling due to rising energy costs, then there are a few options available to ensure you have the most suitable and affordable deal:
Compare energy providers – always make sure you compare your current deal to others on the market. You could be currently paying more than you need to!
Select a suitable payment plan – energy providers may be able to agree on a more suitable payment plan that enables you to pay over a longer period.
Check for energy-efficient schemes – some suppliers offer schemes to help reduce costs by improving your business's energy efficiency through new equipment
Inflationary pressures – how does inflation affect small businesses?
According to a survey conducted by Veem, "25% of small businesses experienced inflation pressures for 10-12 months." The survey went on to find that cost of supplies (39.9%), gas prices (23.3%), and higher wages (14.5%) were the top three areas of their business that had been impacted by inflation.
The cost-of-living crisis only makes inflationary pressures worse for some small businesses, as there is a moral burden hanging over empathetic owners to keep pay in line with rising costs.
Rising inflation has posed one of the biggest business challenges in 2022. It has led to problems such as:
Forced reduction in staffing levels
Pay pressures
Supply chain availability affordability, and quality
Higher logistics costs (transport)
Reduced profits and cashflow
Mental strain
Inflation in the UK can be attributed to multiple factors and in particularly Brexit and the pandemic. Click here for a deeper delve into small business supply chains and logistics in 2022.
Rising interest rates
In an attempt to tackle growing inflation, The Bank of England has recently announced that the interest rate will be raised from 1% to 1.25%. So, how will this increase affect SMEs?
Loans – higher interest rates mean that loans SMEs may need to take out aren't as accessible as before, potentially stunting business growth.
Reduced consumer spending – higher rates reduce the average person's disposable income, meaning they have less to spend at small businesses.
Lower cash flow – The knock-on effect of lower disposable income means that a business's cash flow is less. Higher rates on loan repayments also mean less income for a business.
What can you do to keep your business flourishing?
Things may seem bleak at the moment for the small business owner, but don't worry, many ways are available to help you and your business to emerge from this successfully!
Assessing your business from within your own business can be tough sometimes, especially if you aren't quite sure how to address the current financial problems you may have…
So, it may be in your business's best interest to request a Free Business Health Check from your local Business Doctor.
Receive a free, no strings attached in-depth insight into your business, from the perspective of a highly experienced professional that can help you to identify which areas of your business need support.

Financial tools to help your business

Given the current financial climate, it's never been more important to keep your finger on top of your finances!
Pulse is a FREE cash management tool that makes cash flow simple to understand and easy to manage for every single business team. The platform aims to give you the tools you need to run a better business; helps you to understand the impact of the decisions you're making every day and see how these decisions will affect your business in the long term.
For more information on Pulse, click here.

Watch your business grow when you access the right finance
With means of funding constantly changing due to new products, deals and changes regularly coming into the market, it's hard to keep up – that's where the experts in business finance Swoop come in.
We have partnered with Swoop so we can introduce you to a wide range of loans and lending options, equity investors, and government grant agencies. Using their technology, we will match you with the most relevant solution and best funding combination for your business.
For more information on funding click here.
Maybe it's time to reconsider your business strategy?

If you are finding that your current business model is no longer effective due to recent financial impacts such as the rising interest rate, you may need to rethink your business plan.
Managing the executive financial decisions for your business can be incredibly challenging in the current economic climate, especially if you're a new or expanding business. Having a business advisor will help you find solutions and grasp the major business challenges in 2022.
Getting tailored support from seasoned professionals who have been there themselves can also help to give you peace of mind when it comes to the next steps for your business.
These experts can help by:
Support you in raising the necessary funds to make your business goals a reality
Help you with your business's procurement and supply chain issues you may be struggling with
Assist in implementing a brand-new business strategy or improving your current model.
Click here to download your FREE copy of our Strategic workbook, to see where your business is heading
If you would like more information, talk to us , we have a team of experts on hand ready to listen and offer advice.