How is Your Business Feeling Post-COVID?
Business Doctors
03-09-21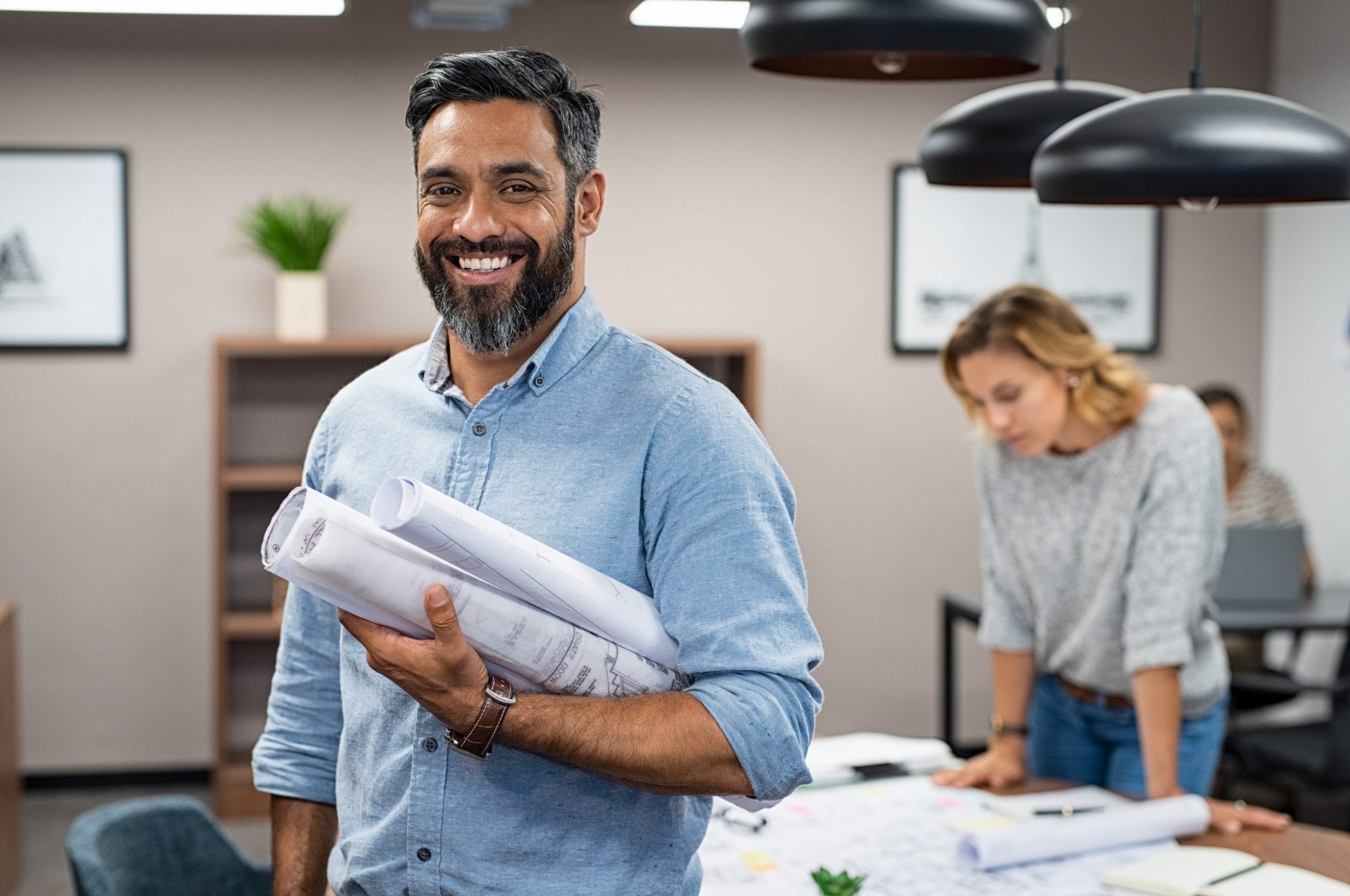 Getting back to business post Covid
Thankfully for small businesses across the UK, the dust has finally started to settle post of the destructive COVID era. People have been free to shop and spend for the last few months, and they can even order a pint at the bar!
This is brilliant for our local economies and ultimately, your business! With markets slowly returning to their pre-covid state, you as a business owner are probably eager to rebuild and restart again.
But, before any business can hope to develop a resurgence strategy, it's crucial that SMEs stop and ask themselves;
How is my business feeling post lockdown?
Having been supporting small businesses throughout post lockdown, our experts thought it would benefit SME owners to gain a full understanding of how their business is feeling after the last 18 months.
In response, we developed the Feel-Good Factor: a handful of quick questions to help you assess where you, your team and your business currently find themselves.
After finishing, you'll receive a free personalised feel-good score and analysis. This will explore how you and your staff are feeling. You'll also get a variety of FREE complimentary resources to help you move forward towards a happier, feel-good future.
To receive your own personalised feel-good score and free resources, please click here
The Common Mistakes Made During COVID
The term panic mode has been frequently used by SME owners to describe their mindset at the beginning of lockdown – manoeuvring their company through a global pandemic and its consequential effects were uncharted territory for all.
Many businesses found themselves asking the same question: What do we do now?
Unfortunately, the stresses of wanting to stay afloat over the last 18 months sadly caused many SMEs to make some regrettable business mistakes…
Risky Pivoting
The various When life gives you lemons success stories posted across social media platforms were encouraging, such as when the small company Pai skincare rapidly produced and released their own hand sanitizer. However, risky moves to appeal to new markets don't always materialise the way that they were envisioned.
Whilst it's bold and ambitious to attempt to follow in the same direction as the businesses shown in the media, pivoting wasn't always a sensible idea (especially during a global shutdown!).
This wasn't to say that these ideas weren't innovative, new, or bold. But many lacked an essential plan; a business strategy put into action to ensure that ambitions were successfully met.
Resisting Change
On the opposite end to dicey pivoting, some business owners simply refused to adapt throughout COVID. Thinking outside the box is a necessary quality for any entrepreneur – this can be as simple as introducing new technology to continue operating throughout covid! Digitalisation and remote working was essential in keeping SMEs afloat during lockdown. Collaborative platforms such as Slack, Microsoft Teams and Zoom all helped to adapt traditional business models into one that could function during the pandemic.
Resisting change is just as relevant in post-COVID, as it can risk demoralising workforces!
A PwC survey found that employees want to reskill, especially in digital: 77% are ready to learn new skills or completely retrain. If employees are keen on moving with the times and owners aren't, this could lead to a lack of productivity in your business.
Poor Communications
Remote working has been widely dependent on digital communication and employee responsibly. Exchanging emails could only get business teams so far. Without effective daily communication between employees, concepts often became confused or lost due to a lack of verbal communication. Additionally, individuals could often become at a loss in their new remote roles.
What does the future hold for your business?
There's never been a better time to plan a new journey for your business! However, what if you're not sure where you are going or even where to begin? These are perfectly understandable thoughts given the current business climate.
Your potential business strategy can be likened to a real-life journey:
As soon as you know where you are going, you can plan your route by following your Satnav, right? Then, if you've followed the directions carefully, you finally reach your destination!
So, through using this simple analogy, we've developed several workshops, including the Business Growth Roadmap Workshop to help you in figuring out where you're going – and through using the Business Doctors Roadmap, we'll show you how to get there!
To check out any future Roadmap events, please get in touch with your local business doctor here
In order to build a stronger business moving forwards, a clear and effective strategic plan outlining HOW your business can rebuild must be developed and implemented.
To help you to build a strategy for success, firstly we will:
Help you to take a fresh look at your business
Understand your direction
Find new opportunities
Future-proof your business
If you need help in developing and implementing your strategy for the future, get in touch with your local business doctor here
Why is Strategy important?
Behind any successful endeavour, there's always been a concise strategy outlining the steps that needed to be taken to prosper. From carefully considered football set-ups to historic war room tactics, strategy is detrimental in achieving a desired objective.
Business strategy post COVID can almost be treated like a battle plan. Covid and the subsequent lockdown regulations kept businesses on the defence, focused on survival, preparing for the immediate present and how to navigate through the pandemic. Now, your company is finally looking to go on the offence and begin prepping for your immediate future and business rebuild.
What makes a good post-covid business strategy?
An effective strategy will exist as a clear roadmap directing you towards your desired goal: to get back on track and prosper again.
Maybe your supply chain needs to be examined or addressed? Or maybe you're conscious of the ceasing of furlough in near October?  – the only way to successfully address these focal points is with a clear strategy!
It should outline the steps and priorities that both you and your team should take/consider.Remember, it's vital that your team are kept in the loop and are made firmly aware of their role in your business resurgence!
It must be carefully thought through and well researched – have you considered your unique selling point? What gives your company a sustainable competitive edge?
Consider your competitors: What are they doing that you aren't and what are they not doing? 
Future Proofing your Business
The business landscape faces greater uncertainty as we manoeuvre through the post-COVID era. A prosperous business will be incredibly dependent on how well you deal with other potential disruptions in the future.
Important Considerations
We can't do anything to prevent disruptions such as Covid from happening. However, we can assess the risks they pose to our venture and plan alternative routes in advance.
Businesses must consider:
Social Impacts
Economic Impacts
Political Impacts
Technological Impacts
Manage your Cashflow
Your cash flow funds your business's operations and covers your short-term costs. To restart your venture, you'll need to manage your working capital efficiently, helping to make sure that your business maintains adequate cash flow.
Another important consideration to your business is your insurance policy. What does it include and what are you covered against? You may well be eligible for business interruption insurance.
Review your supply chains
Are your current suppliers reliable? Have your recent orders been efficiently delivered on time?
For you to start growing and making a healthy profit again, you're going to need a healthy source of stock that is readily available to you.
Additionally, is your supply chain the best, most cost-effective deal out there? Or are there more financially beneficial chains on the market? Be sure to look around for the best deal for your business; your current suppliers may even give you a better offer in response to you enquiring about other options.
Leading your business away from the shadow of COVID is achievable through a strong and effective strategy! Outlining your objective on a business roadmap allows you and your team to successfully follow a plan that will enable your business resurgence.
If you would like any further information on how you can support your business moving forwards or help on building a strategy, please don't hesitate to contact us here