Top tips for finding a business mentor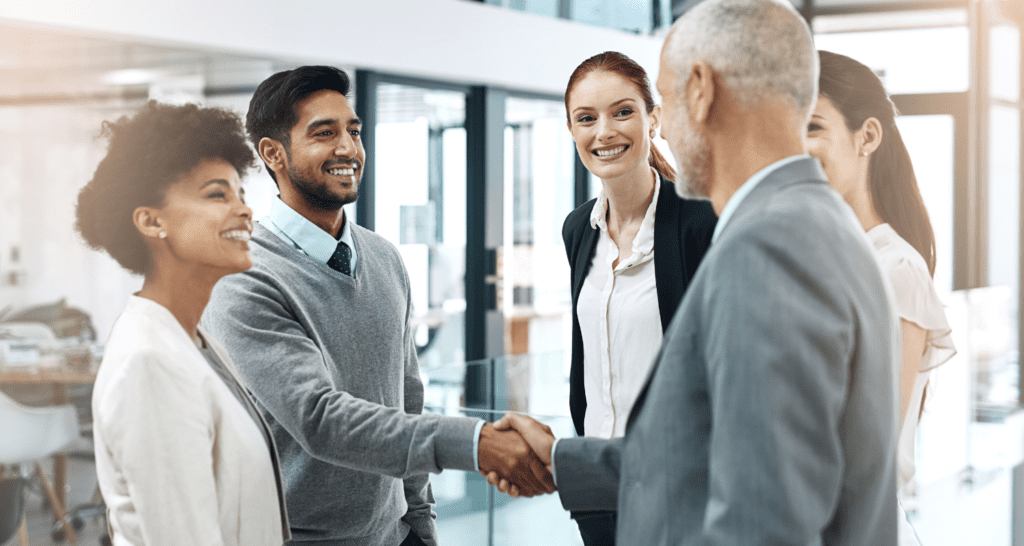 Are you one of the many business owners that don't have a confidante within the business? Do you feel isolated, doubt your own decision-making abilities or struggle to find solutions to your problems?
If the answer is a resounding yes, you may wish to consider talking to someone that isn't directly involved in your business, someone that can take away some of these pressures and provide you with emotional support as well as sound business advice.
We know this can be a daunting prospect, you may need extra convincing before you go down this route, you may be worried about placing your trust in an outsider, or you simply don't know where to find a good business mentor.
In this article, we hope to address all these questions so you can weigh up the benefits, alleviate any doubts, and ultimately find the best business mentor that can help to develop you and your team and take your business to the next level.
Why do I need a business mentor?
A good business mentor will have first-hand experience of what it's like to run a business as well as a good intuition developed over the course of many years and will help you confirm, abandon, or shape some of your own business instincts.
In their article why every entrepreneur needs a business mentor Shopify says "An experienced mentor helps you find your best self, faster than time alone would allow".
Whether you are seeking business growth, planning to expand into new markets, taking new products to market, improving staff engagement, or looking at exit planning, working with a business mentor can help you to get there faster and reach your full potential. Take a look at our article benefits of business mentoring for more information.
And for those operating in a turbulent economy, working with a business mentor can make all the difference in whether their business survives or thrives.
McKinsey's article https://www.mckinsey.com/industries/public-and-social-sector/our-insights/beyond-financials-helping-small-and-medium-size-enterprises-thrive backs this up. "Small and medium-sized enterprises are facing compounding challenges. Governments and other institutions worldwide are launching programs to provide them the advisory support needed to meet the moment."
It doesn't matter which of these scenarios apply to you and your business, working with a mentor will support you and help shape the future.
Putting your trust in a mentor
For some business owners, letting go and putting their trust in a stranger can be difficult to contemplate.
Matthew Levington, Co-Founder of the Business Doctors network, understands that sharing confidences can be a challenge, even for those working with family members, he says "It's not easy for individuals that have built up a business single-handed, to open up to others about their concerns".
A good business mentor will put your mind at ease straight away. They will know exactly what questions to ask to get a good grasp of your situation. And even the simple process of having someone to talk to can be extremely therapeutic.
Finding a business mentor – 10 places to look
It's not always easy finding a business mentor though, as Richard Branson the Virgin Founder acknowledges "When you haven't yet met many people in your prospective industry or the local business community, figuring out how to make connections can be daunting."
There are many online resources for business advice, from Gov.uk, business groups, networking groups, consultants, and coaches as well as directories. The popular adage "it's who you know, not what you know" rings true in professional environments, where the right connections can make all the difference.
Tip 1: Talk to a leader you admire
Reach out to a local business leader that you admire – providing you aren't competing in the same space, they will probably be happy to engage in a conversation with you.
Tip 2: Contact a reputable mentoring group
There are a number of mentoring groups offering nationwide coverage. A reputable organisation will have a rigorous recruitment policy in place to ensure every advisor undergoes extensive checks and a robust interview process before they join. They will also have continuous training programmes in place and the advisors will have proven methods and tools at their disposal.
Tip 3: Attend local business events and workshops
Try searching on Eventbrite for any business events/workshops in your area and sign up for the ones that are relevant to you.
Tip 4: Association of Business Mentors 
The Association of Business Mentors (ABM) is the UK's professional body representing the interests of individual mentors and coaches, mentoring organisations, mentoring programmes, and supporting UK business owners who seek to find and use a great business mentor or coach. They have over 1000 members spread throughout the UK.
Tip 5: Attend networking events
Attending networking events is a great way to meet people face to face, if there isn't a mentor in attendance, you will be able to get referrals from other members.
Tip 6: Forums and online communities
There are many business forums and online business communities and they can be very helpful, for example:
Tip: 7  Chamber of Commerce
Your Local Chamber of Commerce – provides a good source of information for small businesses, and they also have a member directory so you can easily search for business coaches/mentors in your area.
Tip 8: Speak to a trusted professional
Your accountant, lawyer, or bank manager should be able to recommend a business mentor within your area.
Tip 9: Search on local online directories
There are a number of local online directories, Mentors Me, for example, contains a list of mentors with national coverage or you could also check out Yell.com On the downside, you may need to do your own research to establish credibility, see the next section for more information.
Tip 10: Conduct local Google searches
Search for consultant/coach/mentor + your area, a reputable advisor should also have a Google my business page that will show you more information including customer reviews.
5 things to look for in a business mentor 
When you have found a potential business mentor, how can you be certain they are right for you? At Business Doctors there are five key attributes that we look for in a business advisor, we have listed them below:
Great listeners – and able to ask all the right questions in order to grasp a good understanding of where you are and what you need.
Genuine – they will take an interest in your professional as well as your personal development.
Passionate – enthusiastic and passionate about helping others
Trustworthy – expect a good mentor to be open and friendly, they should put you at ease straight away.
Proven success – visible with a verifiable track record of success in your area.
If you are considering working with an individual that is part of a wider network, you could check out their values and mission statement as well.
Questions to ask a business mentor
Prior to your initial meeting with your potential business mentor, you may want to think about some key questions to ask them, just be aware any business mentor worth their salt will be more interested in finding out about you!
Do you use any particular tools and or methodology?
Are you currently achieving business growth for other clients?
Can you tell me about any of your successes?
What key learnings have you taken from your career?
Conclusion
The good news is that in a survey of over 180 business owners conducted by UPS, 70% of the entrepreneurs that underwent mentoring had businesses that survived for five or more years. That's double the rate of businesses that didn't have the advantage of a mentor.
Find the right mentor and you will give yourself and your business the best opportunity to thrive.
Please click here if you would like to speak to one of our advisors.