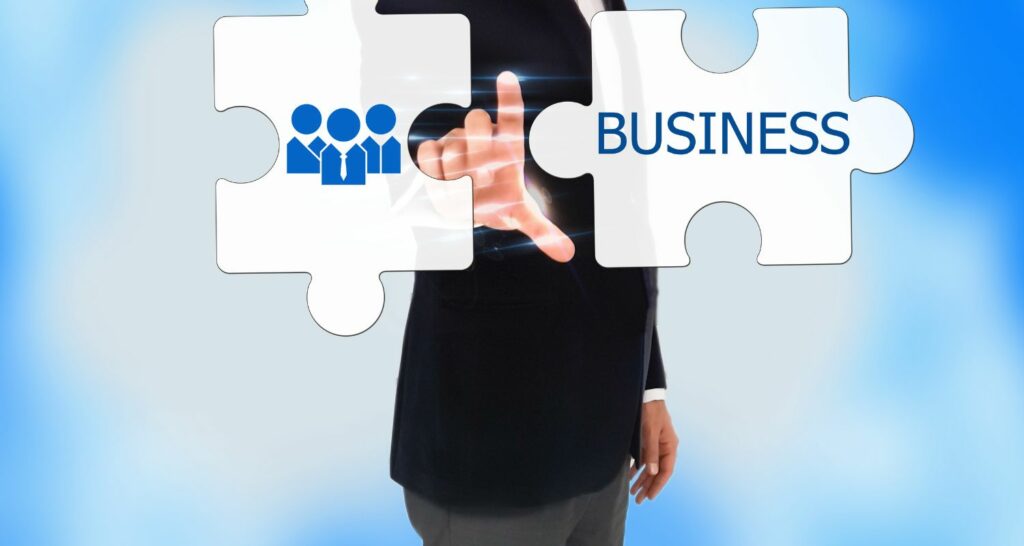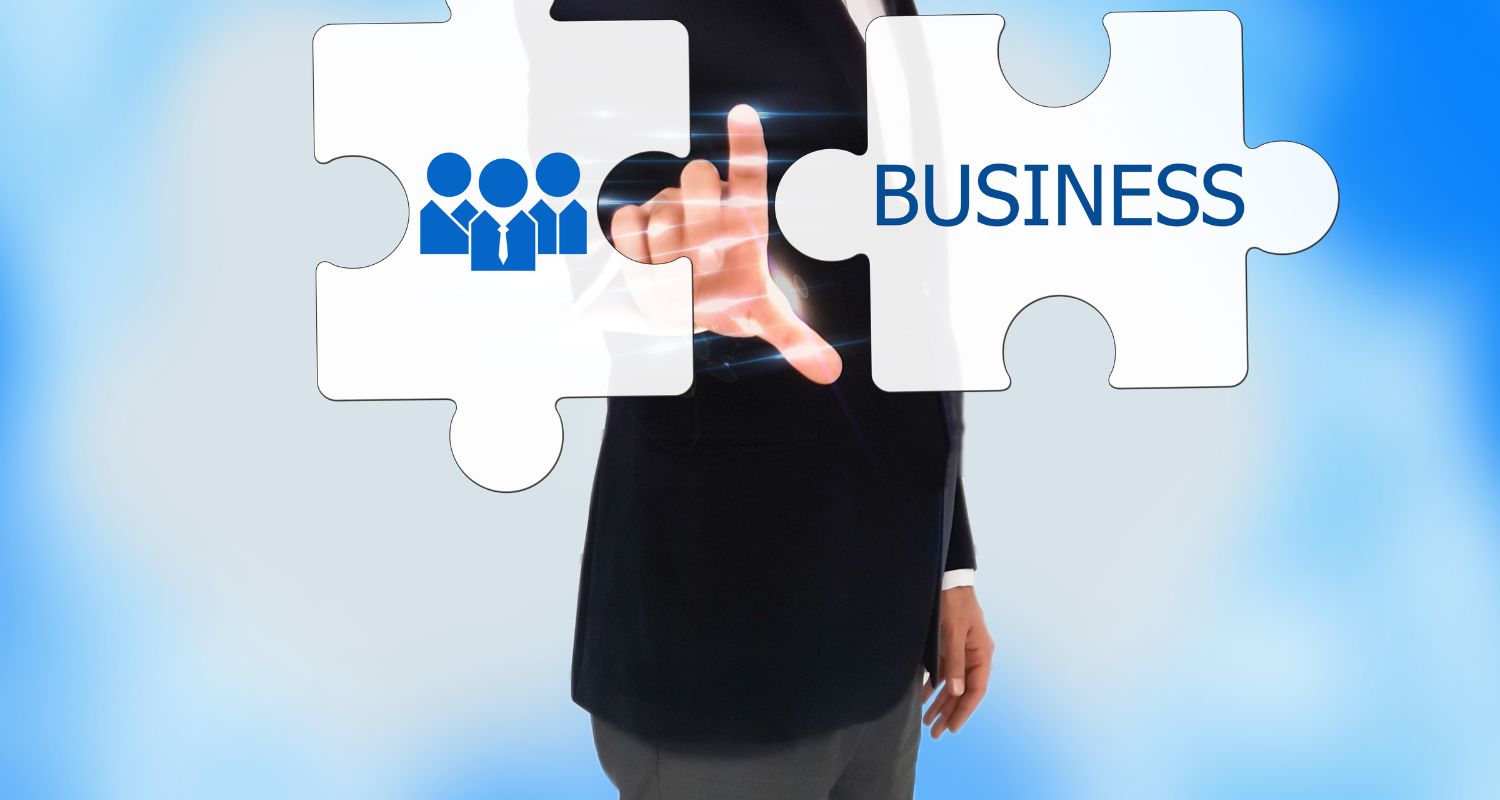 "A business growth strategy is a long-term document that sets out how your company will evolve to meet current and future challenges, identify new opportunities and give your company a purpose."
Growing your business could involve:
Selling more products.
Increasing revenue.
Expanding products and services.
Moving into new countries or markets.
A business growth strategy is the foundation that will help your business grow, evolve, increase market share and respond to increased demand.
Unlike business and marketing plans that focus on achieving your short-term goals, a business growth strategy goes beyond what is happening in the market today; it will set out how your company will evolve to meet current and future challenges and help you identify new opportunities.
A business growth strategy will give your company purpose and clarify what growth will mean for your customers, partners and employees. It will help keep leaders and employees focused and aligned.
Planning to grow your business without a clearly defined strategy is a recipe for disaster. For example, scaling your sales operations in isolation without scaling the whole company could result in failing customer expectations, leaving you, your customers, and your employees frustrated.

8 Business Growth Strategies 
Here are eight well-known business growth strategies for your consideration.
1 Market Penetration
The least risky growth strategy is to sell more current products to your existing customers, a technique perfected by large consumer goods companies. Finding new ways for your customers to use your product, like turning baking soda into a deodoriser for your refrigerator, is another form of market penetration.
2 Market Development
Devise a way to sell more of your current product to an adjacent market, offering your product or service to customers in another area. An example of a successful market development model is franchising.
3 Alternative Channels
This growth strategy involves pursuing customers differently, such as, for example, selling your products online. When Apple added its retail division, it adopted an Alternative Channel strategy. Another Alternative Channel strategy is using the Internet as a means for your customers to access your products or services in a new way, such as by adopting a rental model or software as a service.
4 Product Development
This classic strategy involves developing new products to sell to your existing customers and new ones. If you have a choice, you want to sell your new products to existing customers. That's because selling products to your existing customers is far less risky than having to learn a new product and market simultaneously.
5 New Products for New Customers
Sometimes, market conditions dictate that you must create new products for new customers. Apple pulled off this strategy when it introduced the iPod. The iPod was a breakthrough product because it could be sold alone, independent of an Apple computer. But, at the same time, it also helped expose more new customers to the computers Apple offered.
6 Turn your services into products
Service companies were among the worst hit by the pandemic. Consumers and businesses drastically cut service expenditures to conserve cash and avoid human contact. However, we're still buying products that meet an immediate need.
Productise your services by developing a process, idea, skill, or service to make it marketable for sale to the public. Productisation involves using a skill or service internally and developing it into a fully tested, packaged, and marketed product. 8 ways to productise your service – Download eBook.
7 Turn your customers into subscribers
Nowadays, virtually anything we need can be purchased through a subscription, more conveniently than ever before. This emerging subscription economy offers companies considerable opportunities to turn customers into subscribers. Automatic customers are the key to increasing cash flow, igniting growth, and boosting your company's value. Subscription models – Download the white paper.
8 Create systems that can grow your business without you
If your company lacks organisation around basic tasks and your employees are too dependent on you, implementing standard operating procedures could help to make your staff more autonomous. Download the definitive guide to standard operating procedures.
Strategic Planning for Successful Growth 
Creating a business strategy is relatively easy, but it does take a little time and focus to get it right. It's not always easy when you're busy running a business, especially when urgent meets important; urgent usually wins.
Making the time is the first step.
A business growth strategy will help you scale your processes and instil disciplines into your workforce, supporting them with apt technology, training, coaching and leadership.
So, getting everyone involved from the start is essential so they understand what they're working towards, why, and what they need to bring to the process. It will also give your business strategy the best chance of success.
Invest in a Strategy Day 
Invest in a strategic planning day off-site, preferably to reduce any distractions.
One way to ensure the best outcome for your day is to bring in an outsider to facilitate it and ensure it stays on track. Just as non-executive directors can bring fresh perspectives to some boardrooms, having someone on a strategy away day who is detached and focused on the day's objectives could prove the difference between more chat and real strategic change.
Important Considerations for Your Growth Strategy
The Harvard Business Review Article The New Rules for Growing Outside Your Core Business, poses a great question, "If a few capabilities are the crown jewels of business, what are our crown jewels?"
This is a great question and food for thought. Here are a few more things to consider.
Is the Market Ready for You? 
Evaluate the current and anticipated market demands alongside your current ability to meet those demands. Evaluate your existing customer portfolio and find opportunities to supply enhanced or complimentary products and services.
Is Your Business Infrastructure Ready? 
If you don't scale the rest of your business and sales increase, you may miss deadlines and experience lower standards, which can have a knock-on effect – an increase in customer complaints will result in poor staff morale. Further backlogs may occur as you attempt to resolve these issues by diverting already stretched resources.
Ensure your IT, production, distribution, logistics, billing, and customer service functions are ready to meet even a slight increase in sales.
Assess your workforce and ensure the right people are assigned to the right roles. Consider any skills gaps within your current talent pool and think about how you can develop or train individuals to support your growth.
How will you retain your new and existing customers? 
Consider how your customers will be treated after the initial sale so that you will be their first point of contact at the time of product or contract renewal.
Ensure your existing customers' requirements have been met before going out to the broader market.
Get your ducks in a row.
To expand, you must increase your reach with existing customers and acquire new ones. To do this, you need a value proposition clearly stating what you provide and why your customers need it.
Build a strong brand. 
Building a brand is much more than a logo and a colour palette; your brand should be recognised by your values and measured by your customers' experiences.
Think long-term 
Invest time and energy in thinking about the future and what it may mean for your customers, partners and employees.
Develop a roadmap for success. 
Once you have identified growth opportunities, you will need a clear business roadmap to help you reach your end goal.
Consider potential roadblocks 
Once your strategy is in place, consider any potential issues preventing you from achieving business growth. For example, failing to manage your cashflow effectively or owning a company that cannot run without you can seriously hinder your ability to achieve long-term growth. Find out if you are in the Owner's Trap.

Summary
Planning to grow your business without a growth strategy is like driving a bus without a destination and no Satnav to show where you are going. Any obstacle could seriously impact your journey in this event; you will make decisions without an end goal and ultimately run out of fuel.
Your Strategic Plan should articulate your core purpose, values, and vision and be a rallying point for your stakeholders. It will act as a Satnav, provide you with a clear business roadmap and contain critical success factors to enable your business to address any challenges you may encounter along the way successfully.
If you have any questions regarding this blog post or need help facilitating your business strategy day, please get in touch.