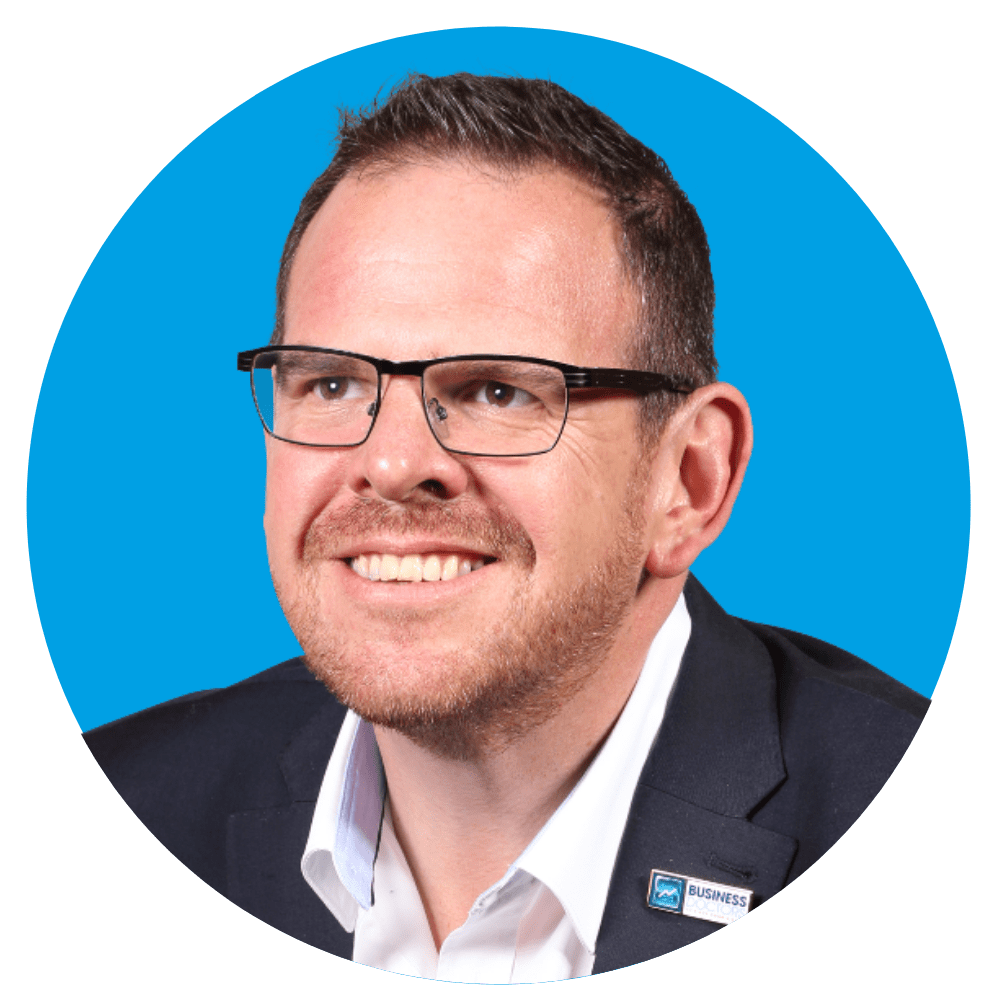 Richard Tidswell
Avon & Somerset
Here at Business Doctors, we help businesses with those issues that are keeping them awake at night.
Whether you're struggling to separate yourself from your business and are firmly stuck in the owners trap, you have issues with your employees, or you want to grow your business but don't know where to start. We can help you!
Our hands-on, expert business support and guidance, together with various digital tools have in place, help you to address the issue you're facing. By working with you to develop a strategy for your business best suited to your goals.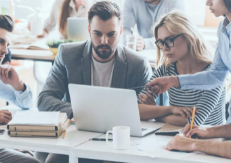 Free Business Health Check
Our health check is ideal if you're: A successful entrepreneur business owner Striving to achieve next level growth in turnover...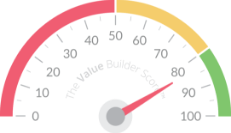 Online Value Builder Score
Find out how valuable your company is right now with our free Value Builder tool.
Join 55,000 business owners and get your score on the 8 Factors That Drive Your Company's Value, a comprehensive analysis of your score and a detailed action plan for how to improve your score on each.
Get in touch
About Richard Tidswell
Richard believes that running a business can be a lonely affair.  It can feel like there is no-one to talk to and bounce ideas off.  Sometimes it can feel that the business is running you and not the other way round.
He declares that what gets him out of bed every morning is a desire to help busy business owners gain some headspace from the day to day tasks, take stock of where they are, understand what motivates them and identify their business visions.  Sharing some of his valuable experiences, he works alongside the owners and directors developing and implementing strategic plans for the growth and development of the business.
Richard is a keen advocate of playing to strengths and a strong believer that businesses are only as good as the people in them.  As such he feels that engagement is key, empowering people to deliver by creating a strong sense of purpose, a sense of urgency and aligning everyone with the strategic goals.
Richard has spent over 15 years leading strategic change within businesses ranging from a £3m turnover family-run leisure business to a £2bn utility giant.  I have been fortunate enough to be given opportunities to lead on strategy, business planning and business development, often starting from a completely blank sheet to devise strategies for entering new markets or challenging existing ones.
Richard has worked alongside more than 60 businesses from retail to public health offering advice to start-ups, support for growth and guidance on sales of companies. He was recognized as one of Britain's top 50 business advisers by Central Government and Enterprise Nation.
Call
See how Richard Tidswell has helped businesses just like yours
Sophie Admasu
"For the past 6 months I have been working with Richard and the whole process has been a revelation. Richard really helped me to look at my business from a different point of view and clearly define my purpose. He does this using the tools at hand but it is his character and incredible perception that provide the magic. I highly recommend working with him. It has been a blast of ride! Thanks Richard!"
Mark Fanning
I have been working with Richard for over 12 months and have found his advice both relevant and useful in running my business. He has been instrumental in helping to form a clear business strategy for the next five years while addressing immediate concerns and opportunities that have arisen. I would recommend Richard the Business Doctor to anyone who has a company as he can bring impartiality, new ideas and valuable support when required.
Angela Goudie
"Working with Richard over the last 8 months has been amazing for me, in the fact that I have had a shift within my business after 20 years. He has empowered me to see how far I have come, and help me make positive choices about my future, and I highly recommend Richard's coaching. Excellent, professional advice delivered with sincerity and optimism Thank you."
Stuart Knight
"PMG engaged with Richard from Business Doctors nearly 3 years ago to help train and guide the Senior Management Team in meeting company initiatives and goals that Richard helped to develop. Richard is a very knowledgeable business consultant with a great depth of experiences across various different business aspects, from company values to recruitment and financial understanding. He has been key in developing a financial business model for the company spanning the next 5 years and has helped us implement budgets across the business. The business has doubled its turnover in the last 3 years and I can honestly say that Richard has played a big part in guiding us towards the financial milestones that we set when we first engaged with him. We recently recruited a Sales Manager to help with the further growth targets and Richard was a great help in getting the right person to fit our business. I look forward to working with Richard over the coming years and value his training and support highly. I would recommend Richard's training and coaching talents to other like-minded companies that need some help in achieving further growth and development."
Blue Sparrow Apps

James Harris
"Richard is exceptionally good at what he does. He has helped me to understand my business in a whole new way. He was fantastic at listening to issues, and asking the right questions to draw out underlying problems. I'd highly recommend him."
Direct Asset Finance

Simon Knowler
"Richard took the time to get to know us, our business and what our future aspirations were and from there helped us develop a business plan for the next 3 years. This provided the business with some clear goals and objectives in a very pragmatic way. We also enjoyed working with Richard throughout the sessions and Richard will continue to work with us going forward."
Hip Little People

Lucy Taylor
"I would like to thank Richard Tidswell for all of the business support and mentoring that we received. He helped us secure a business loan pretty quickly and was a great mentor throughout helping us understand our business and guiding us through our cash flow forecast. We wouldn't be where we are now without him. I would highly recommend the Business Doctors to any person wanting to go into business."
Ingenious Inventories

Philip Whealey
"Richard Tidswell is, frankly, exceptional. We have no hesitation whatsoever in recommending him to any business owner, whether inexperienced or long in the tooth, who wants an expert eye, real mentoring and constructive accountability, to drive their business to the next level."
Louise Ladbrooke
"When I needed to match a coach with an organisation for Growth Accelerator, it was easy to recommend Richard; he's a safe pair of hands. His own experience and empathy with clients quickly built trust so that they felt safe answering his excellent questions thus optimising progress and positive results."
Design Freedom

Pete Marshall
"Richard was a huge help in enabling us to set up the business correctly from the outset to ensure we we would build a profitable company that was structured in a way that would be appealing to an investor. He really took the time to understand our goals and aspirations both personally and professionally providing us honest and thought provoking feedback, and even helped us with some ideas for the product itself. I would highly recommend Richard to any business from a startup through to an established PLC."
Bizproj

Scott Doel
"Richard is a skilled coach that is able to take a concept to reality while making a profit. Richard is just what our company needed to get back on track. Richard is a dedicated professional to his work and to the people he is offering high quality services to. You will only be proud to have Richard on your team."
Hartpury Sadlery

Stacey Dunne
"Working with Richard on building my business has been invaluable, I thought business coaching was for executives and corporate business, not small retail like me, however working with Richard has helped me see how essential it is to work on yourself and your business and take the time out to plan future strategies for growth. The business has been standing still for a number of years blaming lack of growth on the recession, however meeting and working with Richard has completely transformed the way I think about my business, I am now excited about the future growth and am enjoying implementing new ideas and watching them grow. I can now see how to move the business forward and turn my much loved hobby to a serious business with many thanks to Richard, I am very much looking forward to our continued sessions and highly recommend him."
Hilary Green
"Richard is always my first recommendation when my clients need support for growing their business. His insight into their current situation and vision for their future is sure-footed and practical. They never fail to tell me how useful his intervention has been."
Continuity West

Phil West
Richard at Business Doctors has got me to focus on developing my business with proper strategic goals and defined objectives.
Emma Hollingsworth
"My sessions with Richard have proved invaluable. His calm and reassuring manner instantly puts me at my ease and makes conversation very relaxed. He listens well and gently brings me back to my objectives when I go down a dead end or completely off-piste."
PRTheWriteWay

Angela Belassie
"After just one session I came away with a much clearer vision of what I wanted from my business and who I wanted to work with. I looked forward to our meetings and it was an opportunity to raise concerns with a neutral party. I feel as if I have regained control. Before I was overly busy and didn't have time to set out clear objectives. I now feel more comfortable turning work away, if appropriate, but my income is more stable than before. Richard has a wealth of knowledge and expertise, but a down-to-earth approach."
Economic Insight

Sam Williams
Richard is a bright, enthusiastic and strongly commercially minded individual. He combines great motivational skills with a clear focus on achieving results - and above all, he's a pleasure to work with.
CCS Adoption

Maggie Pitts
Business Doctors were responsive and efficient , understood and listened to our organisations needs and delivered on time and within budget . I would happily recommend them.
CCS Adoption

Jadwiga Ball
I cant praise you enough for the help you gave us, absolutely superb.
KeystoneHR

Jo Kangurs
Richard really helped us formulate the strategy for the business from making sure we have the right structure in place and what our mission is to identifying target markets and opportunities for growth. He made us really think about the direction we want the business to go in and how we are going to get there. Richard's help and advice has really helped us move forward with much more clarity, purpose and confidence. Thoroughly recommend.
The Jolly Hog

Olly Kohn
Richard was a fantastic guy to work with. His knowledge of how to implement structure and change in to our business to help us achieve our goals was exceptional.
Flipside Studio

Kate Wyatt
Richard listened really well and helped clarify the purpose and direction of our business. Help with business and personal financial planning and target setting was invaluable. The meetings were structured clearly as well as being bespoke and tailored to our needs. It was a great experience and a pleasure to have worked with Richard.
Hawthorn Medical Centre

Angela Brunning
It has given our management team confidence and skills to really lead the business in the way that we want it to be lead. It has united us and helped us to work together to sort out issues.
bClear Communications

Debbie Staveley
Very satisfied. The support has helped us to expand our business, grow our skills and put clear plans in place for further expansion.
Goldcare Professionals

Julie Michalak
My business coach, Richard has engaged in my idea and my passions from the outset, making it easy to discuss good and bad idea's with him, without prejudice. Already so early on in my business set up I feel more confident that I could ask Richard a question regarding my business and even if he cant help, he would know or have an associates that could help. Communication is excellent.
Unite Foods

Ricki Ghali
Quickly understood business goals and objectives, and set a robust plan in place to achieve these objectives. The coaching sessions were very enjoyable. I now have a clear action list in place to achieve business goals and objectives
Midhaven

Alison Hargreaves
"Richard Tidswell has been absolutely the right foil for us and has stretched our minds until they hurt! I would highly recommend him and know we will continue to benefit from what we have learned and started to put into practice. He has introduced us to skills and perspectives that we were unaware of and we are using our new knowledge and skill base to follow the action plan."
Cookie Dough

Ricki Ghali
"Rich has a truly special talent - he instantly aligned with our business concept - understanding our progress to date and the vision of what we want to achieve within the next 3-5 years. Step by step we worked through the key deliverables of the programme, from strategic planning, to business modelling. All three directors of the company felt inspired, and excited at the progress made during the interactive and thought provoking workshops. Rich uncovered a number of key opportunities for the business, and by the end of the program we had a robust plan in place around how to achieve our future vision. Rich is a fantastic coach, his business experience and knowledge is evident, and it was a true pleasure to work alongside him."
Silversides Glass

Gill Silversides
We had no idea just how much working with Richard would improve our outlook and business. Having provided small business advice myself in the past, I understood how useful having an outside view could be, but this went well beyond expectations. Richard was part business advisor, part counselling, and part team coach. He learnt the nitty gritty of our world and our market, and really helped us pinpoint for ourselves where we wanted to be, why we weren't getting there and what to do about that. We looked forward to our meetings and to his summaries and feedback. We really developed confidence in what we did well, and with his support achieved major improvements through focus. We will continue in the same vein, and it is a testament to Richard, that we are now so in the habit of thinking strategically, he can slip quietly back and watch us sail happily off into the sunset!
Walton & Harvey

Nicky Walton
"Richard is a consultant who takes the time to get to know you, your business and what you want from it. He then sets about trying to help you achieve that in a very practical and pragmatic way. His advice and recommendations are very valuable and a great support and help for your business. He is also very personable and great to work with!"
Radius Trade

Air Dvareckas
"Richard is an amazing individual with great experience and knowledge. His most notable characteristics are honesty and adaptability to the client's present situation and understanding. I look forward to future encounters!"
Gibbsco Ltd

Pete Gibbs
"I honestly don't know how I'd have coped without the help from the Business Doctors. I have grown my business and become closer to my staff. Best business decision I ever made"