Business Doctors Bulgaria celebrates anniversary with event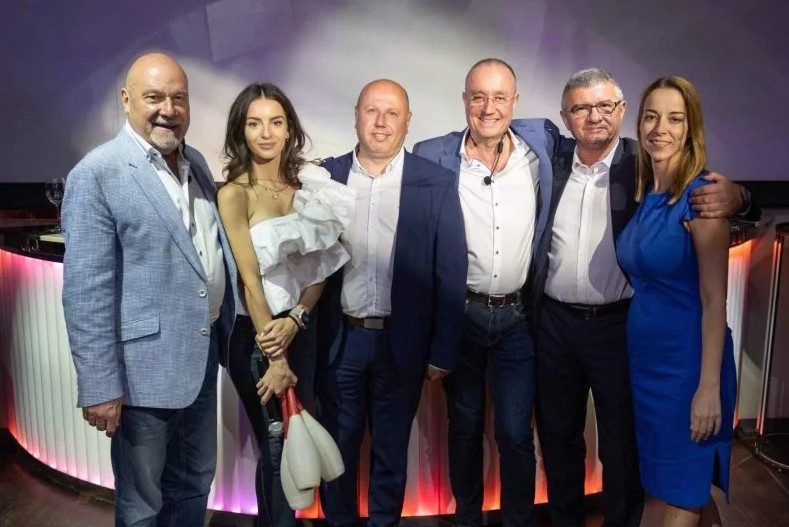 Almost one year since Veselin Genev opened up our first office in Bulgaria, founders Matt Levington and Rod Davies joined the team to attend a  Leader Talks event on May 26, 2022 in the capital, Sofia.
Leader Talks is a series of events that serves to connect young entrepreneurs with the speakers and other professionals attending the events on a monthly basis.
Matt Levington said "We were absolutely delighted to support our Bulgarian franchise partners in their official first anniversary celebratory leaders talk event.
"The Bulgarian market offers massive opportunity and is deemed to be one of the most progressive and entrepreneurial countries in Europe. this was demonstrated at this fantastic event where we saw over 200 entrepreneurs gather to learn from, engage and collaborate with each other."
Business Doctors Bulgaria has gone on to establish three regional offices in Sofia, Plovdiv, and Stara Zagora, and is expanding rapidly with the recruitment of new franchise partners and a huge interest from small businesses seeking collaboration and support.
Bulgaria joins Belgium, India, Republic of Ireland, Malta, Myanmar, Portugal and South Africa all part of the Business Doctor brand that was initially launched in North West England in 2004.  –
View all locations here.
Pictured above L-R: Rod Davies (Co-Founder Business Doctors UK), Mihaela Savova (Founder of Leader Talks), Borislav Todorov (Regional Director Business Doctor Sofia), Matt Levington (Managing Director Business Doctors UK), Veselin Genev (Founder – Business Doctors Bulgaria), Petya Gergova (Marketing Manager Bulgaria).