Wicus Van Biljon
Fife
Here at Business Doctors, we help businesses with those issues that are keeping them awake at night.
Whether you're struggling to separate yourself from your business and are firmly stuck in the owners trap, you have issues with your employees, or you want to grow your business but don't know where to start. We can help you!
Our hands-on, expert business support and guidance, together with various digital tools have in place, help you to address the issue you're facing. By working with you to develop a strategy for your business best suited to your goals.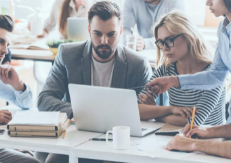 Free Business Health Check
Our health check is ideal if you're: A successful entrepreneur business owner Striving to achieve next level growth in turnover...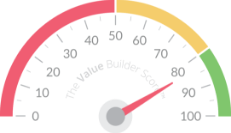 Online Value Builder Score
Find out how valuable your company is right now with our free Value Builder tool.
Join 55,000 business owners and get your score on the 8 Factors That Drive Your Company's Value, a comprehensive analysis of your score and a detailed action plan for how to improve your score on each.
Get in touch
About Wicus Van Biljon
I'm well aware of the challenges that face small to medium-sized businesses today, and what it's like to be caught in the owner's trap – when you spend far too much time working IN the business rather than ON the business.
Originally hailing from South Africa and having navigated my way through many business journeys, I've gathered tools and techniques that can help business owners find their way through the various challenges, free up some much-needed personal time, help them sleep at night, reignite their passion and…GROW.
Helping business owners and making that difference is my passion.
There is an old African saying where I am from that reads  – If you are building a house and a nail breaks, do you stop building or do you change the nail
My approach is different and involves getting into the nuts and bolts of businesses providing practical advice and support every step of the way.
I'd love to listen to your story and I'm always on hand for a chat around any business challenge you may be facing – there's no silly questions or obligations so don't hesitate to drop me a line.
As one very wise Scott said The hardest thing in life is to know which bridge to cross and which to burn (David Russell –Scottish classical guitarist 1953 – present).
Call