Paul Shaw
Hounslow and Richmond
Here at Business Doctors, we help businesses with those issues that are keeping them awake at night.
Whether you're struggling to separate yourself from your business and are firmly stuck in the owners trap, you have issues with your employees, or you want to grow your business but don't know where to start. We can help you!
Our hands-on, expert business support and guidance, together with various digital tools have in place, help you to address the issue you're facing. By working with you to develop a strategy for your business best suited to your goals.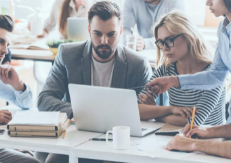 Free Business Health Check
Our health check is ideal if you're: A successful entrepreneur business owner Striving to achieve next level growth in turnover...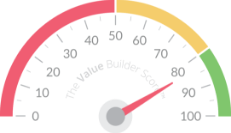 Online Value Builder Score
Find out how valuable your company is right now with our free Value Builder tool.
Join 55,000 business owners and get your score on the 8 Factors That Drive Your Company's Value, a comprehensive analysis of your score and a detailed action plan for how to improve your score on each.
About Paul Shaw
From Wembley Stadium to the Millennium Dome, Time Out to lastminute.com, Business Doctor Paul Shaw has a CV that turns heads.
And what underpins his 30 years'; experience with some of the country's best known name is an aptitude for strategy, a passion for business development, operational excellence and first class understanding of the digital world.
I like really getting under the skin of businesses, he says, and helping owners to reach the next level. I am a skilled strategist, but I also like to 'do'
As a Business Doctor, my work with small and medium sized businesses is as much about implementation as it is about direction. I work with SMEs to make next level growth happen, rather than just telling them how to get there.
Paul's experience spans start ups, SMEs and publicly traded companies. Furthermore he sees more similarities than differences between business of all sizes and sectors.
Whether a company is big or small, it can struggle with the same niggling dysfunctionalities or obstacles. Business Doctors help SME owners to step outside of the day to day, take stock and start to develop better businesses, he says. Blue chips bring in management consultants to help them do this; now SMEs can make an appointment with their local Business Doctor
Call
See how Paul Shaw has helped businesses just like yours
Mark Croucher
"Not only is Paul knowledgeable on GDPR he also sheds light on managing SMEs in a clear, calming professional manner. If you haven't seen Paul in action, "get on the pitch" with him and reach your goals."
Will Quekett
Paul and I have worked together on many projects. Although they have all related to large and complex businesses I can say that Paul's insight, coupled with his general organisational and analytical abilities would be an asset to any company. Paul is particularly strong in e-commerce techniques and practice and in digital marketing to consumers. Paul has a pleasant, easy going personality but can be very forceful when necessary. He is also diligent and meticulous and will work tirelessly to complete an individual task or a complete project. Throughout the time that I have worked with him I have always been impressed by Paul's solution-orientated approach and his ability to focus in on the essence of a business challenge.
Thomas Goddard
Many thanks Paul for a highly informative, well-structured presentation helping businesses through a logical step-by-step approach. I found your presentation style highly professional combining excellent communication aligned to the customer.
Jonathan Bradford
We decided to work with Paul on the back of a recommendation from a fellow agency owner. We could not be happier with not just the structured day he put together but the follow up meeting, documentation and our plan to work together moving forwards. The day itself highlighted many missed opportunities for our agency but also highlighted our strengths and what we should be focussing on moving forwards. We left with a clear plan, goals and focus for the next 3 years. It was exactly what we hoped to get out of the engagement. It goes without saying I would highly recommend Paul to anybody looking to push forwards with business strategy and growth.