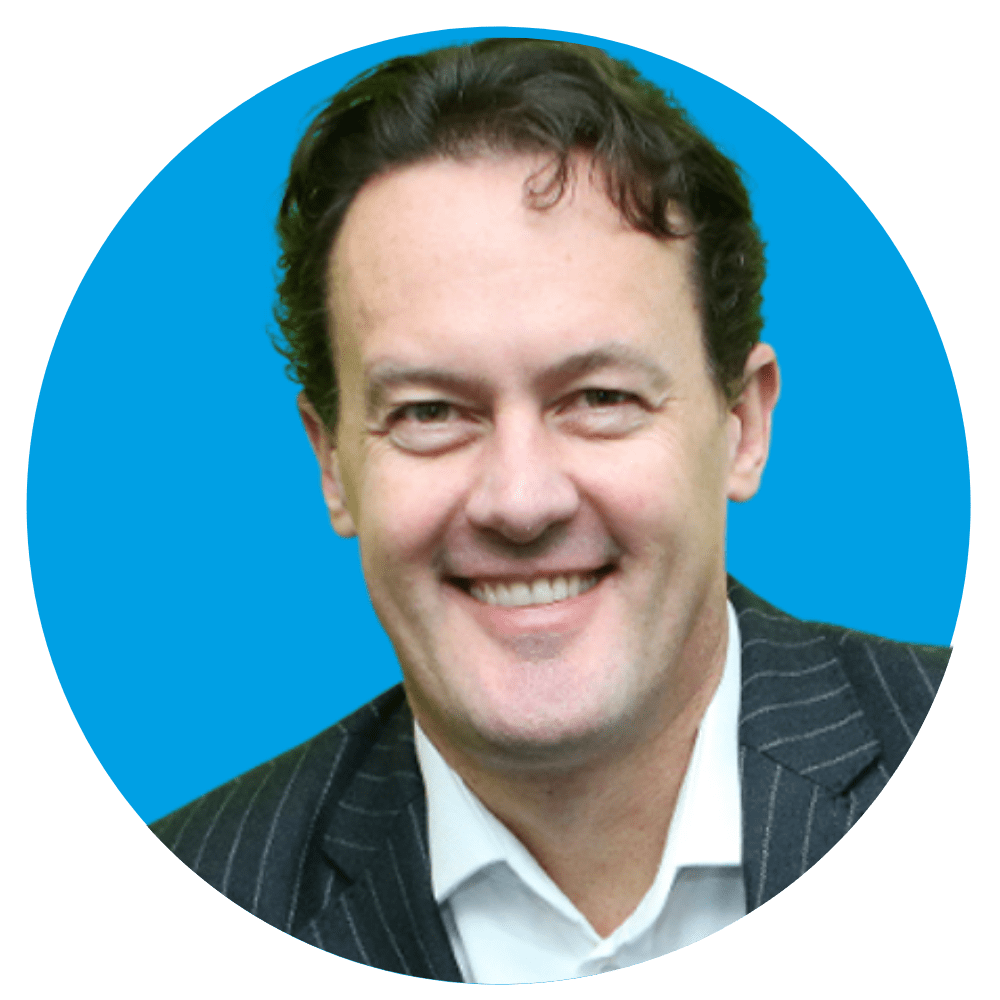 Jason French
Hereford and Worcestershire
Here at Business Doctors, we help businesses with those issues that are keeping them awake at night.
Whether you're struggling to separate yourself from your business and are firmly stuck in the owners trap, you have issues with your employees, or you want to grow your business but don't know where to start. We can help you!
Our hands-on, expert business support and guidance, together with various digital tools have in place, help you to address the issue you're facing. By working with you to develop a strategy for your business best suited to your goals.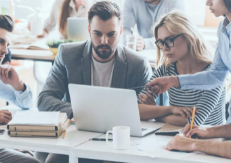 Free Business Health Check
Our health check is ideal if you're: A successful entrepreneur business owner Striving to achieve next level growth in turnover...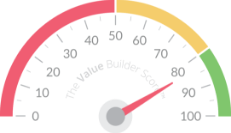 Online Value Builder Score
Find out how valuable your company is right now with our free Value Builder tool.
Join 55,000 business owners and get your score on the 8 Factors That Drive Your Company's Value, a comprehensive analysis of your score and a detailed action plan for how to improve your score on each.
About Jason French
Have you ever wondered what to do next?  So many people find themselves asking, I know that something needs to change in my business – but what?  How?.
Jason works with businesses that are seeking to get to the next level.  It may be a start up thinking, How can I achieve the lifestyle that I left my employment for?  Some may be thinking, My business is successful, but how can I structure, or scale it?  Some with successful businesses may actually be worried about retiring and think, How can I sell my business for the best possible price? or How can I run my business as a Non Executive Director?
No matter where your business sits in its development, Jason will help you to achieve that next level.  With his background and expertise in planning and driving execution, honed over a 17-year military career underpinned by BSc in Business and an MBA – and using the world-beating Business Doctors no-nonsense, no-jargon approach and systems, he WILL deliver results for you.
So get in touch if you want to know how:
I can increase my sales
I can identify and get in front of my most valuable customers
To improve my cash flow
Do I manage my information and get GDPR compliant?
To get more from my people
I can better manage my time
I can better plan my future
Have certainty and confidence in my plan and what I am doing
Finally, in all of these things, simply knowing what to do is not enough for busy and pressured businesspeople.  We all need help sometimes. Whether it is a bit of coaching to instil winning habits, a kick up the rump to get us doing the important things we need to do, or straightforward help and sharing the burden.  Whatever the size and shape of your transformation, Jason will be there with you until you have ACHIEVED YOUR VISION!
His patch covers Herefordshire and Worcestershire.
Jason offers a free 60 minute business health check for SMEs interested in achieving their next level of growth.
Call
See how Jason French has helped businesses just like yours
Corbett & Co Surveyors

Ben Corbett
I have been working with Jason French for nearly 2 years having come across him through several business networking events. I was looking for someone to assist me with my personal and business direction. Since April 2020 I have since started my own business as an independent chartered surveyor offering services to homeowners and purchasers, rural property owners and supporting professionals with litigation support and he has been integral to supporting me. Jason has provided me and my business with advice over the last 15 months prior to my start up. I have used Jason as a sounding board for to my focus of my personal objectives, business strategic advice and more specific tasks relating to service areas within my new business. The business strategic review included a full assessment of the interested party's expectations and through this developed a growth strategy for the longer-term growth of the business. From my perspective Jason asks the difficult questions and those questions that you do not always want to consider or ask yourself. He has brought to my business his background with strategic military expectation, his experience of other businesses.
SW & A Accountants Ltd

Neil Sysum
We are extremely grateful for the work that Jason has undertaken with SW&A Accountants and our Board of Directors in his recent workshop and the continued work through his managed mastermind course. The whole process has been immensely valuable, very professional and exceeded our expectations in delivery and implementation. As business advisors, in our capacity as an Accounting firm, it was important for us to engage with someone we trusted and was truly independent in order to assist us in planning for some ambitions growth in our established team. This included bringing in our newest Directors to the plan and implementation which was something very new for them. Jason took the time to align our understanding of values vision and purpose of the company, and to create a clear action plan with clear guidelines of how to make it a fair and balanced route to reality. He took time to specifically highlight the environment, our market, customers and competitors to give us a clear and unbiased understanding which identified opportunities for growth both internally and externally covering areas as diverse as internal pricing and value add services to external growth plans. We are pleased to report that since working with Jason and implementing our plan, with his valuable input, that we have executed the plan twice as fast as anticipated and nearly twice as larger than planned. This has resulted in a considered acquisition, opening a second office in another location and more than doubling our workforce; nine months sooner than planned. We consider (conservatively) that this will increase our turnover by 70% and the potential to bring our model in this market to our original office could mean doubling the work force again and the volume of work this could yield would increase by £5million over the next 3 years. We have relied on his skills in implementing our plans, tweaking them to ensure we have the right tools for the job. We fully envisage that we will continue to draw on his guidance and support as we transition into the next phase and have existing plans to bring in the management team for the second office to implement some internal planning and growth with Jason. In addition, two of the board of Directors joined the mastermind course he ran which has yielded more nuggets of useful tips, mainstream strategy and advice that we did not initially expect; again he exceeded expectations and have delivered exceptional work. We are huge ambassadors for the work Jason does and happily recommend his skills and services to other business professionals and our own clients.
Shooting Reels Ltd

Stuart Deacon
Following Jason's support over the past 15 months, it's our pleasure to explain the support and recommend his help. We had made the decision to speak with Jason French at Business Doctors about our growth ambitions and Strategy when COVID hit and shut down most of our operations. We therefore had the time to plan, and Jason put together and ran a Strategic Planning process purely online. The four-hour sessions took us through the stages of Vision and Purpose, a detailed look at our market, organisational design, roles, and responsibilities and helped us make critical decisions. The resulting growth plan reviewed pricing and created a new customer base. As a result, we launched our recovery, having invested in new capabilities, increasing our staff from a team of five to nine with more on the way. After the strategy, we have continued to attend Jason French's webinars and workshops on various topics to add context to the already running plans.
Success Coach

Angela Mercer
I had the pleasure of working with Jason at a time when my business had plateaued and I was desperately in need of fresh insight; Jason certainly gave me that! He has the natural ability to draw out ones strengths and weaknesses and to put a strategy and plan in place to develop and improve both the personal and business aspects. Whilst I had worked on my Core Values, Core Purpose and Visionary Goals in the past, Jason's powerful questioning took each to a new level. I now have a clear vision in place for the next five years which is beautifully documented so I can refer back to it time and time again to maintain my focus, clarity and vision. Each time I meet or work with Jason there are always valuable insights and learning's to be had. Jason always over delivers and he lives what he teaches which is why it is always such a rewarding experience. I have no hesitation in recommending Jason and I fully intend to work with him more in the future.
Shooting Reels

Ed Deacon
During the last few months, Jason has been fundamental to the development of family-run Shooting Reels. Enabling unbiased, educational discussions he has structured a programme for our goals as individuals and those for the company. This includes the processes, culture and products we sell; really getting to the nooks and crannies of Shooting Reels. Our outlook on how we do and plan to do things, as a team is more aligned and focused on achievable targets for the next 3-6 months. Giving us confidence to aim to achieve our goals for the next 1-3 years. We have built a solid business plan with a realistic cash flow forecast (something we have not had in detail for several years). The investment in working with Jason has definitely saved us money as a result. Where we had identified areas of weakness, as a small team we have benefited by efficiently implementing new systems adding value and structure to the business. We understand the actions we need to take as a business, removing the 'drift direction' We really feel that Jason has invested himself as part of our business, providing a huge amount of value. We will continue to work with Jason as a checker to our business for growth, as we continuously adapt to the demands of our market.
Magrak Ltd

Jason Bishop
I can thoroughly recommend Jason. I wasn't sure if he was going to be much help, but I knew I needed help and direction with my business, so decided to give him a go. Jason meticulously went through my business, asking questions I should have asked myself. He explained strategy in a way I could understand, and gave clarity and direction to my business. The way forward seems much clearer and he doesn't stop being there for the business even when your contract has ended. I look forward to picking his brains again. Jason Bishop MD of MAGRAK Ltd
Maxine Smith
I had a fantastic time working with Business Doctor, Jason French.  He has allowed me to step back and look at my business and be more clear about where I want to take it and how to get it there.  It has made a huge difference to me and I believe will do exactly the same for you too. Maxine Smith, Body Awareness Therapies
Robert and Elizabeth Moore
After searching the internet for information about what was required by small businesses for the GDPR, we felt quite overwhelmed by the requirements. It was a great relief to find a workshop that would explain the new law and requirements with practical help. We felt that the the workshop was presented with an obvious in depth knowledge of the subject. It was run at the correct pace and pitched at the correct level for our needs and ability which put us at our ease. We were provided with information to allay our initial worries about GDPR. Thank goodness we found out about your workshop. We would highly recommend it. Thank you for all your help and guidance. Kind regards Robert and Elizabeth Moore.
Richard Hopkins
The Ëœfreedom seminar delivered by Jason at Business Doctors provided the perfect opportunity to step out of the business for a few hours and think long term. Jason unpacked the more technical approaches to valuing a business and explained the key elements of a business sale in simple terms that everyone could understand. The exercises were thought provoking and helped identify achievable actions to start implementing now. I would recommend anyone with their own business attends one of Jasons seminars. From start-up to mature businesses, Jason made it very clear that your business exit should be an integral part of how you approach your business every day. Richard Hopkins MSc DipPFS Financial Professional | Waymarker Financial
Paul Ligas
This workshop gave me new ways to look at my business, which is helping me make informed decisions.
David Duruty de Lloyd
I have been a participant in Seminars which Jason has delivered to SMEs coaching businesses on key points and Tips on improving their business. As the FSB Branch Lead I am invited weekly to attend meetings and Seminars concerning entrepreneurs and SMEs. Quite frequently, Jason French is the invited Guest Speaker. Jason is very gifted as a business coach, his delivery is such that you always leave having been motivated and learn some pearls of wisdom! Jason will no doubt inspire and increase the visibility of any activity by entrepreneurs. Jason is very much an entrepreneur, coming up with innovative ways he can open doors within the business community. If Start ups were to follow the logical advice provided by Jason, there would be more sustainable and increased out-comes.
Steven Jones
I recently had the pleasure of attending your seminar at Hereford, thank you ,Frankly I thought it was excellent and exceeded my expectation. I have more than thirty years of corporate experience and in that time have experienced first hand the whole range of good bad and indifferent training. Your event was clearly well thought through and the material well developed. The welcome session with refreshments allowed everyone to get comfortable in each others company . The seminar room well laid out ,comfortable and all the materials set out in advance. The presentation itself clearly professional, produced to a high standard that you might expect from the Business Doctor brand The content relevant and broken into easily understood segments that allowed people of all experience and skill levels to access the key points while never seeming trivial. Continually building to a bigger and more complex overall set of ideas and messages . A very well structured learning experience. Your style , relaxed and friendly a smooth confident delivery, maintaining a good pace but ensuring every delegate could keep up . Allowing room for questions and comments but not allowing the meeting to lose track. Keeping the primary objective in sight at all times . Every delegate was in a different part of their personal business development. From start up to experienced SME looking for new ways to grow . Everyone I spoke to was sure their time had been well spent . You managed to balance the seminar with skill and judgement. Jason you delivered everything I might have hoped for and more ,I am certain all your future clients will benefit from your education, experience and personal attributes. But most of all your ability to sense the level at which each individual responds scaling up and down with ease .
Chris Carpenter
We were feeling frustrated about our growth and uncertain about the future and we knew that something had to change so we approached Business Doctors. Jason undertook a strategic review with us and guided us to develop our own plan in order to clarify our ultimate aims and vision for the company. With another meeting, we then started to create a practical plan to achieve this. With Jason's straight talking common sense questions and guidance, this was easy. Jason then ran an employee engagement session which presented the strategy to our workforce and gave them the chance to contribute. This has given them a sense of ownership of the companys future and has instilled a real sense of excitement and energy in our workforce. Having a clear plan has really helped us to focus our efforts and has given us a new feeling of direction and confidence within our own business. Jason is now supporting us in our expansion plans and helping us to stay on track ensuring that we continue to work on the business and maintain momentum for future growth. Thank you Jason French at Business Doctors.
James Brown
Jason first came into the business at a time when the company had experienced recent significant growth, whilst at the same time key personnel had left the business. The leadership team were extremely stretched and had lost focus. Though the business was succeeding and having rapid commercial growth we needed focus and to find a clear path and to channel our energies into positive action. With Jason's guidance we were able to start to do that. We continue to follow and refer to his advice and some of the quick wins and longer term goals identified in business doctors sessions have been invaluable. Jason has always been extremely helpful, even outside of the sessions, offering guidance at the end of the phone. He learnt about our business with genuine interest and the business doctors experience has helped break down barriers and create a platform from which to improve various parts of the business. I would have no hesitation in working with Jason again or recommending him and business doctors.