Ryan Cartern
Coventry
Here at Business Doctors, we help businesses with those issues that are keeping them awake at night.
Whether you're struggling to separate yourself from your business and are firmly stuck in the owner's trap, you have issues with your employees, or you want to grow your business but don't know where to start. We can help you!
Our hands-on, expert business support and guidance, together with various digital tools in place, help you to address the issue you're facing. By working with you to develop a strategy for your business best suited to your goals.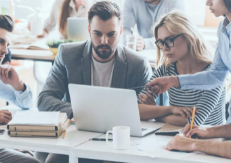 Free Business Health Check
Our health check is ideal if you're: A successful entrepreneur business owner Striving to achieve next level growth in turnover...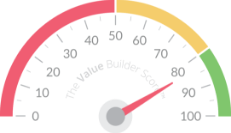 Online Value Builder Score
Find out how valuable your company is right now with our free Value Builder tool.
Join 55,000 business owners and get your score on the 8 Factors That Drive Your Company's Value, a comprehensive analysis of your score and a detailed action plan for how to improve your score on each.
Get in touch
About Ryan Cartern
With over 15 years' experience in coaching senior leaders to create thriving businesses, Ryan knows all too well the challenges that businesses, and their owners, can face.
As a Business Doctor, he specialises in providing practical, hands-on support and advice to small and medium-sized businesses, and their owners, to achieve their vision.
Here are a few things Ryan says about the work he does with his clients…
"𝙒𝙚 𝙙𝙤𝙣'𝙩 𝙟𝙪𝙨𝙩 𝙘𝙤𝙖𝙘𝙝, 𝙬𝙚 𝙜𝙚𝙩 𝙤𝙣 𝙩𝙝𝙚 𝙥𝙞𝙩𝙘𝙝"
Having a professional business partner that is dedicated to helping you achieve results can make all the difference. You want someone that will listen, truly understand your frustrations, challenges, and ambitions, and above all, be fully prepared to get stuck in to grow your business with you.
"𝙇𝙚𝙩'𝙨 𝙜𝙚𝙩 𝙮𝙤𝙪 𝙬𝙤𝙧𝙠𝙞𝙣𝙜 𝙤𝙣 𝙮𝙤𝙪𝙧 𝙗𝙪𝙨𝙞𝙣𝙚𝙨𝙨, 𝙣𝙤𝙩 𝙟𝙪𝙨𝙩 𝙞𝙣 𝙞𝙩"
✔ Get clear on your personal aspirations as a business owner.
✔ Build a business that genuinely shares your values and beliefs.
✔ Strengthen the purpose of the business so it is focused on what it does.
"𝙃𝙖𝙫𝙞𝙣𝙜 𝙖 𝙜𝙖𝙢𝙚 𝙥𝙡𝙖𝙣 𝙜𝙞𝙫𝙚𝙨 𝙮𝙤𝙪 𝙩𝙝𝙚 𝙩𝙤𝙤𝙡𝙨 𝙩𝙤 𝙡𝙚𝙖𝙙"
✔ Future-proof your business by uncovering what lies ahead, positive and negative.
✔ Leverage the market by understanding your customers, competition & suppliers.
✔ Identify what makes you different and ensure it is protected and maximised.
"𝙒𝙝𝙖𝙩 𝙜𝙚𝙩𝙨 𝙢𝙚𝙖𝙨𝙪𝙧𝙚𝙙, 𝙜𝙚𝙩𝙨 𝙙𝙤𝙣𝙚"
✔ Develop a motivated team of support, capable of taking things forward.
✔ Design an efficient sales pipeline that is fit for purpose.
✔ Create an effective marketing strategy across multiple platforms.
✔ Simplify the finances and ensure continuous growth and control.
"𝙄𝙩 𝙖𝙡𝙡 𝙨𝙩𝙖𝙧𝙩𝙨 𝙬𝙞𝙩𝙝 𝙖 𝙘𝙤𝙛𝙛𝙚𝙚 𝙖𝙣𝙙 𝙖 𝙛𝙧𝙚𝙚 𝙘𝙝𝙖𝙩"
If you think you might benefit from support in any of the above, I am more than happy to offer you a coffee and a free chat, just get in touch..
Call